Tomaž Lipoglavšek, dr. dent. med. spec. parodontologije
Kot specialist parodontolog kot osnovo pri vsakem pacientu vidim v vzpostavitvi primerne ustne higiene in zdravih obzobnih tkivih, kot trdni temelj za vse kasnejše konzervativne, protetične in/ali implantološke rešitve. Le tako lahko pacientom zagotovim ne samo funkcionalno in estetsko rešitev, ampak tudi dolgoročno obstojnost le-teh. Tako pri pacientih vzpodbujamo skrb za zdravo ustno votlino in jim pri tem pomagamo z zagotavljanjem rednih obiskov v naši ambulanti, saj lahko le tako pridobljeno stanje skrbno spremljamo in skupaj vzdržujemo.
Diplomiral sem leta 2003 na Medicinski fakulteti v Ljubljani, odseku za Dentalno medicino.
Po petih letih dela v splošni zobozdravstveni ambulanti za odrasle v ZD Adolfa Drolca Maribor sem bil izbran za specializacijo parodontologije za podravsko regijo in jo uspešno zaključil leta 2011 v Ljubljani na Stomatološki kliniki UKC Ljubljana, s specialistično nalogo: »Kombinirano lasersko zdravljenje kroničnega parodontitisa.«
Specialistična naloga je bila predstavljena na dveh pomembnih mednarodnih kongresih.
WFLD – ED Rim 2011 – predstavitev specialistične naloge (World Federation of Laser Dentistry – European division)
EUROPERIO 7, Dunaj 2012
DENTISTRY 2020, Freiburg 2013
ITI World Symposium 2014, Ženeva (International team for Implantology)
EUROPERIO 8, London 2015 – predstavitev specialistične naloge
Postgraduate Anatomical Surgical Training – Oral Implantology, Dunaj 2015
Klinični postopki za doseganje predvidljivih rezultatov regenerativne in estetske parodontalne plastične kirurgije, Ljubljana 2015
2nd International Symposium: Regeneration and Esthetics in Periodontology and Implant Dentistry, Bern 2016
4th International Congress of the Austrian Society of Endodontology, Dunaj 2016
Master Course in Aesthetic Implant Dentistry, Bern 2017
Master Course for the Management and Prevention of Aesthetic Failures, Bern 2017
Master Course in GBR and Sinus Floor Elevation Procedures, Bern 2017
1st Urban international hard and soft tissue regeneration symposium, Budimpešta 2017
EUROPERIO 9, Amsterdam 2018
Reconstruction of atrophic crestal ridge with the bone layer technique, Rim 2018
URBAN REGENERATION INSTITUTE- Advanced Bone and Soft Tissue Regeneration Techniques in Implant Therapy, Budimpešta 2018
Buser Implant Symposium- 20 Years of Progress in Implant Dentistry, Bern 2019
2nd Urban International Hard and Soft Tissue Regeneration Symposium, Budimpešta 2019
RECONSTRUCTIVE PERIODONTAL AND PERIMPLANT PLASTIC SURGERY IN ESTHETIC ZONE- International course with Prof.G.Zucchelli, Bologna 2019
Perio Master Clinic 2020, dublin 2020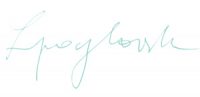 Samoplačniška ambulanta brez koncesije. Pokličite 02 620 24 76.